Gold and silver are becoming * HOT * topics these days.
They keep breaking new record highs. Are we on the break of a new gold fever or have gold and silver peaked? Only you can make the decision for yourself. Many top experts argue for both sides. But be careful, some of these experts may be politically motivated to tell you want they want you to think. The best way to protect yourself and your family is to get educated.
Gold has always been an excellent hedge against inflation, as well as from America going bankrupt. From everything I've researched and learned over the past 3 years, I believe gold and silver are currently severely under-valued and will continue to rise sharply with the economy continuing to go in the direction it is going. If you are unsure of where the economy is going and want a quick 30-minute, very entertaining summary, watch this video below: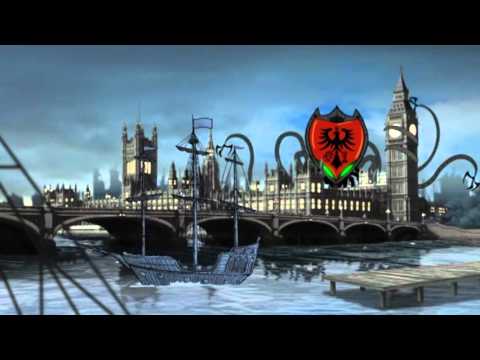 Yes, it's not pretty but the facts are true. Unbelievable, I know. But, it's vital that you have a global economic forecast of what the future may very well look like in the not too distant future.
Now is the time to prepare.
So what can you do to protect yourself and your family?  Here are 4 simple steps everyone can (and should) do:
Stop overpaying your taxes.  Pay only the legal minimum and not a penny more.
Protect and conserve what you have.
Pay yourself first.  Start a savings plan today.
Reduce fixed costs (utilities/cell phones/cable, etc.)
Today, we will discuss #3 Saving.  BUT DON'T SAVE YOUR PAPER DOLLARS… plan to save in a REAL asset such as gold.  Why?  Because there is a BIG difference between gold and paper fiat currency, otherwise known as the dollar:
What if I asked you…
Would you like to have a gold-backed savings account?
Would you be interested in getting paid to share this company with your friends?
There just happens to be such a company in existence called Karatbars.  The world's first and only gold-backed savings account.  There is no fee to open an account and you can get paid by simply referring others.  Karatbars is a 16-year old debt-free financial institution that owns the mines, the refineries, the mint and the distribution.   Here are the benefits of what Karatbars is:
Shares the same gold vaults in Switzerland with the Swiss government
Able to eliminate excessive buy/sell premiums
Able to offer free storage
Producing gold bullion in 5g, 2.5g, 1g, 0.5g, and soon 0.25g  (Karatbars has a Price Guarantee – Best price gold and silver bullion in today's market)
Producing 2.5oz silver bullion bars
Able to pay out unprecedented commissions
Allowing full participation in the compensation plan

without buying anything

Offering 2 global bonus pools per month for top producers
Creating a plan where every dollar paid in goes into your own savings account
The only financial institution in the world with "Private Global Currency"
There are currently 95 "top tier" refineries in the world.  89 are Government owned or controlled
Karatbars is one of 6 that are "privately held" and controlled without Government interference
If this doesn't excite you, then this may not be for you!  But, what have you got to lose?  Position yourself, and those you care about now AT NO CHARGE.
You will be converting your depreciating assets (paper fiat currency) into (gold and silver) appreciating assets with your very own gold-backed savings account.  This will protect you from inflation, hyper inflation, and in the event of a currency crash, you will have wealth protection.  You are still in possession of your money, only now it will be in a protected appreciating form.
Please feel free to get a little more information here:  Karatbars.com or if you want to simply start buying affordable gold now you can Shop for Gold right now.  Gold is going up every day… don't wait to "pan" for gold tomorrow!
Make it a golden day!!