This amazing twitter resource will allow you to mass unfollow your twitter followers easily, quickly, and best of all… for free!
Free Twitter Unfollow or Paid
Many of the tools that used to do this are no longer available for free. You must pay to have any automatic tool, or unfollow one by one…. ouch, painful!
No time for in today's society between running kids around to their activities, making snacks and meals, cleaning up sticky hands and furniture…. I digress.  
 This is a big part of my busy life as a single mom (and I do enjoy it… well, not the cleaning part)!
My point is that we all have things in our lives that either need to get done or that we want to do rather than sit in front of our computer checking off boxes of profile pictures from people who are not following us back on twitter.  Wow, that really put it into perspective, didn't it?
Twitter Video How To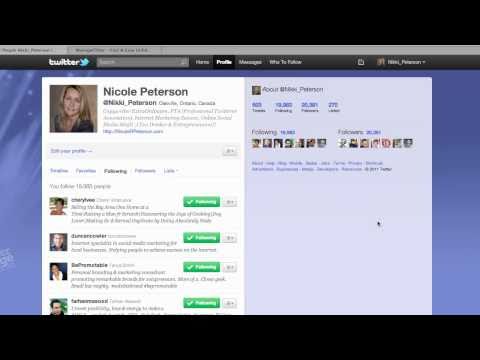 And it's that simple!  Happy unfollowing!
Share this with your twitter friends by clicking the button at the top so they can have a life as well!!!  lol
Also, please leave me a comment below and tell me if this has helped you.
Happy tweeting,